I needed a little break from all the Halloween stuff I've been wearing, so here's a manicure inspired by a sweatshirt I just bought: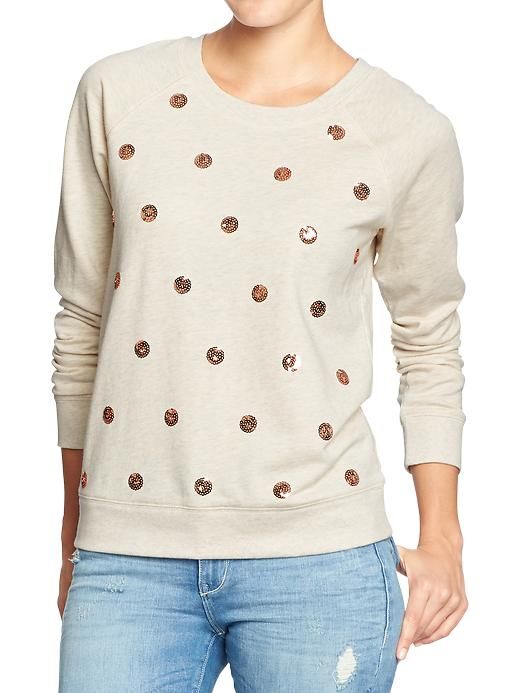 Super cute, right? I used three coats of essie Sand Tropez for my base, which is a great sandy/beige/taupe and added dots of China Glaze Harvest Moon with a bobby pin to mimic the rose gold sequin dots. My hands were pretty shaky last night so the dots aren't perfect (hence why I'm showing you the nicer of the hands)-I pulled a muscle in my neck while I was sleeping the other night so my head is at a weird angle until the muscles loosen up.
I love this manicure. It's so girly and chic. Don't worry though-I've one last Halloween post to share with you-and it's amazing.
Till next time!